Résumé
Very interested in international relations, I'd like to foster the social and economic development of the Mediterannean area. Thanks to my studies, I had the possibility to fully understand the multidimensional perspectives of this region, with all its problems and its cultural riches.
Disciplined and organized, I've developed deep analytical skills and I've gained a strong teamwork experience. Passionate for the great variety of the human heritage, I like to explore new fields and to take advantage of every life experience, the good ones, like the bad ones.

Skills and qualities :
- Data analysis and verification of sources.
- Educational (experience in teaching and leisure activities).
- Project management and event organization.
- Linguistic (Italian, French, English, Hebrew, Latin, Ancient Greek and basic Standard Arabic).
- Multilingual text editing: articles and summaries.
- Conducting interviews and questionnaires editing.
- Translation.
- Expertise on the MENA region: history, culture, society.
- Customer relations and reception.
- Timeliness and daily work planning.
- Diplomacy and patience.
Expériences professionnelles
Ph.d. candidate
Université Paris 8 - Scuola Normale Superiore , Paris
De Septembre 2018 à Aujourd'hui
Teacher
PARLER EN PAIX , Paris
De Septembre 2017 à Juin 2018
Hebrew teacher.

"Parler en Paix" provides language courses in both Hebrew and Arabic. In this way the association aims for promoting intercultural dialogue and fruitful encounters and exchanges between people from different backgrounds, giving them the opportunity to learn not only two languages, but also the riches of the Arab and the Jewish cultures.
Teacher
GROUPE SCOLAIRE ALLIANCE RACHI , Paris
De Septembre 2017 à Août 2018
Teacher and translator
SELF-EMPLOYED , Paris
De Février 2017 à Décembre 2018
I teach Hebrew for beginners and Italian. I work as well as a translator from Hebrew into French or Italian.

Skills gained with this job position :
- preparing lessons
- adaptability to the needs of the students
- verbal communication
- confidence building
Researcher - aliento
Inalco , Paris-13e-arrondissement - Autres
De Janvier 2016 à Août 2018

ALIENTO (Linguistic analysis, intercultural aspects of sapiential statements and their transmission from East to West and West to East). The project aims for creating a database of short sapiential statements taken from books of the Iberian Peninsula (IXth - XVth century), written in latin, spanish, arabic and hebrew.

My task:
Labelling of "Musrei ha-Philosophim" (מוסרי הפילוסופים).
- Short sapiential statements individuation.
- Translation from Hebrew into French and English.
- Linguistic description of the statements.
Receptionist
Cinémathèque française , Paris - CDI
De Septembre 2015 à Janvier 2017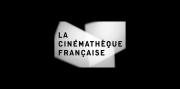 - Visitors' reception and information.
- Administrative tasks (memberships).
- Ticket office.
- Control at the entrance of the museum and the theatres.
Formation complémentaire
Ulpan
Tel Aviv University - Hebrew
2013 à 2013
Intensive Hebrew course (one month), Hebrew Language and Literature.
Parcours officiels
INALCO – Hébreu moderne – 2017

INALCO – Licence Langue, culture et civilisation (LLCA/LLCE/LLCER) – 2017

INALCO – Master Langue, culture et civilisation (LLCA/LLCE/LLCER) – 2015

Italien - Langue maternelle
Français - Courant
Anglais - Courant
Hébreu - Technique
Arabe - Notions
Compétences
Rédaction en français et en anglais
Expertise sur le Moyen-Orient